Lymphoma Clinical Trials
According to the Leukemia & Lymphoma Society, there is an estimated 85,720 new cases of Lymphoma diagnosed in the US. Approximately every 9 minutes, someone in the US dies from blood cancer. Lymphoma has the most cases of any blood cancer type, which is important to understand your treatment options.
Massive Bio's number one priority is to create positive outcomes for cancer patients. With the Clinical Trial Matching Service and Virtual Tumor Board, you are one-step closer to reaching that positive outcome.
Cancer clinical trials are important for cancer treatment; they find and prove new ways to fight cancer. By participating in a clinical trial, you can find the best treatment for your Lymphatic cancer and help others who are struggling with Lymphatic cancer. Getting access to the right clinical trials and right treatments should not have to be overwhelming. That is why Massive Bio uses the Artificial Intelligence (AI) powered clinical trial matching service to match Lymphatic cancer patients to the right clinical trials based on the stage of disease, biomarker status, geographical location, and past medical history.
There are approximately 4,360 lymphoma clinical trials across the United States available for eligible patients to enroll in. The latest drugs and therapies in cancer research are evaluated and compared to standard treatments. Participation in clinical trials helps further research and provides future patients access to new treatments. Contact Massive Bio for assistance in finding and enrolling into a clinical trial.
Find a Lymphoma Clinical Trial
Do You Have Any Questions?
Be one step closer to finding lymphoma treatments.
A second opinion without leaving home by US oncologists.
If you have relapsed, or current therapy has failed, there are more options for you.
Access to clinical trials & immunotherapy treatment options.
Why Join A Lymphoma Clinical Trial?
Clinical trials are a way for patients to access new treatment options that have yet to be approved by the FDA (Food and Drug Administration). They assess new medical treatments and practices to treat, manage and research lymphoma tumors and symptoms.
Besides access to new treatments that have not been released to the public yet, there is also access to expert medical care that are watching you more closely and frequently. Our unique clinical trial matching services use AI-based technology to search over 30,000 active clinical trials and find the right one for each individual case based on location, stage, and type of cancer and biomarker status. The matching process involves:
Patient Advocate reach out to gather all medical history and information
Using AI-technology backed by expert opinion to identify the best trial for each individual case
Provide a detailed report of best active clinical trials near you and guide you through the enrollment process
Our patient advocates will be available to guide you through the entire matching and enrollment process, as well as answer any questions you may have.
Benefits
Find Lymphoma Clinical Trials
Massive Bio helps you find lymphoma clinical trials that are right for your case. Our clinical trial matching tool is entirely virtual, which means you can stay safe during COVID-19 and only travel to receive treatment. The matching tool finds clinical trials according to disease stage, biomarker status, cancer histology, geographical location and more. Once you receive your match results, a patient advocate guides you through every step of the way, trial matching, qualifying, and enrollment. Our number one priority is providing you with a positive outcome. Contact us today to get your match results to discuss any questions or concerns.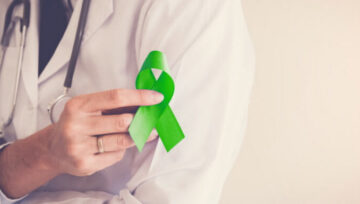 Follicular Lymphoma Clinical Trials are a good option for patients who may not have found success with standard treatment or those who are looking for new and alternative treatment options from medical professionals that aren't available in standard care. Follicular Lymphoma is a subtype that makes up 20-30% of all non-Hodgkin Lymphoma (NHL) cases. What …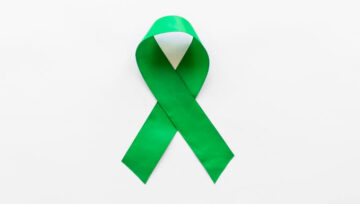 Follicular lymphoma (FL) is an indolent subtype of non-Hodgkin's lymphoma (NHL) that affects white blood cells known as lymphocytes, which help the body fight infections. When someone has follicular lymphoma, the affected blood cells are carried throughout the body to different parts of the body such as organs, bone marrow and lymph nodes. These cells …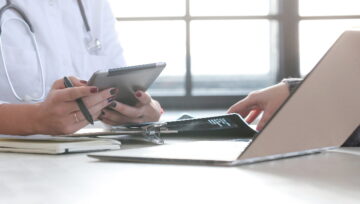 Lymphoma treatment success rate can be better understood by looking at survival rates of the specific cancer. Survival rates are estimates based on large numbers of people, but they will not predict a personal case. Lymphoma is treated depending on the type and stage of the disease. These treatments include chemotherapy, immunotherapy, targeted therapy drugs, …
Join this Non-Hodgkin Lymphoma Facebook Group for Community Support
Patient's recently diagnosed or relapsed with Non-Hodgkin Lymphoma may wonder what the right next step to take is. Join a community of others who are going through Non-Hodgkin Lymphoma to discuss questions, concerns, and share stories.
The Clinical Trial Matching System is available online and through our mobile app, SYNERGY-AI Cancer Trial Finder
Massive Bio's Medical Records Specialists request medical records through fax
We send virtual reports via email within 7-10 business days of receiving the medical records, and initial clinical trial match results within the same day
A Massive Bio Physician will call to discuss your Virtual Tumor Board report
A patient advocate will call to discuss the virtual clinical trial match report
No need to travel to a clinical trial site until enrollment is completed
Clinical trials give you access to the latest treatments and the opportunity to help advance cancer research. Clinical trials use treatments that are in the approval process by the FDA. The treatment you receive in a lymphoma clinical trial may benefit you.
After reviewing your potential lymphoma trial matches, you will discuss the enrollment process for a specific trial with a case manager. You can also bring these potential trial matches to your treating oncologist. An oncology nurse navigator will assist you through the process of qualifying and enrolling.